The Beer Sectoral Group (BSG) of the Manufacturers Association of Nigeria (MAN) and the Federal Road Safety Corps (FRSC) launched the 2023 edition of their annual Don't Drink & Drive campaign on the 1st of November 2023, at the Movenpick Hotel, Ikoyi, Lagos.
The BSG comprises International Breweries Plc, Guinness Nigeria Plc and Nigerian Breweries Plc.
Speaking at the Launch, Hans Essaadi, the Chairman of the BSG and Managing Director of Nigerian Breweries Plc said that the BSG had signed an MOU with the FRSC in 2017 to support the FRSC's role in "achieving a safe motoring environment in Nigeria" and that it was this MOU that "gave rise to the "Don't Drink & Drive" campaign, a flagship project of the BSG and the FRSC aimed at enlightening drivers and other road users on the dangers of drink-driving and how best to avoid this."
The BSG and the FRSC have executed this campaign as an annual event from 2018 to date, except in 2020, when the campaign did not hold due to the Covid-19 pandemic.
The campaign advocates against any association between alcohol consumption and driving, including advocating against the sale of alcohol at motor parks.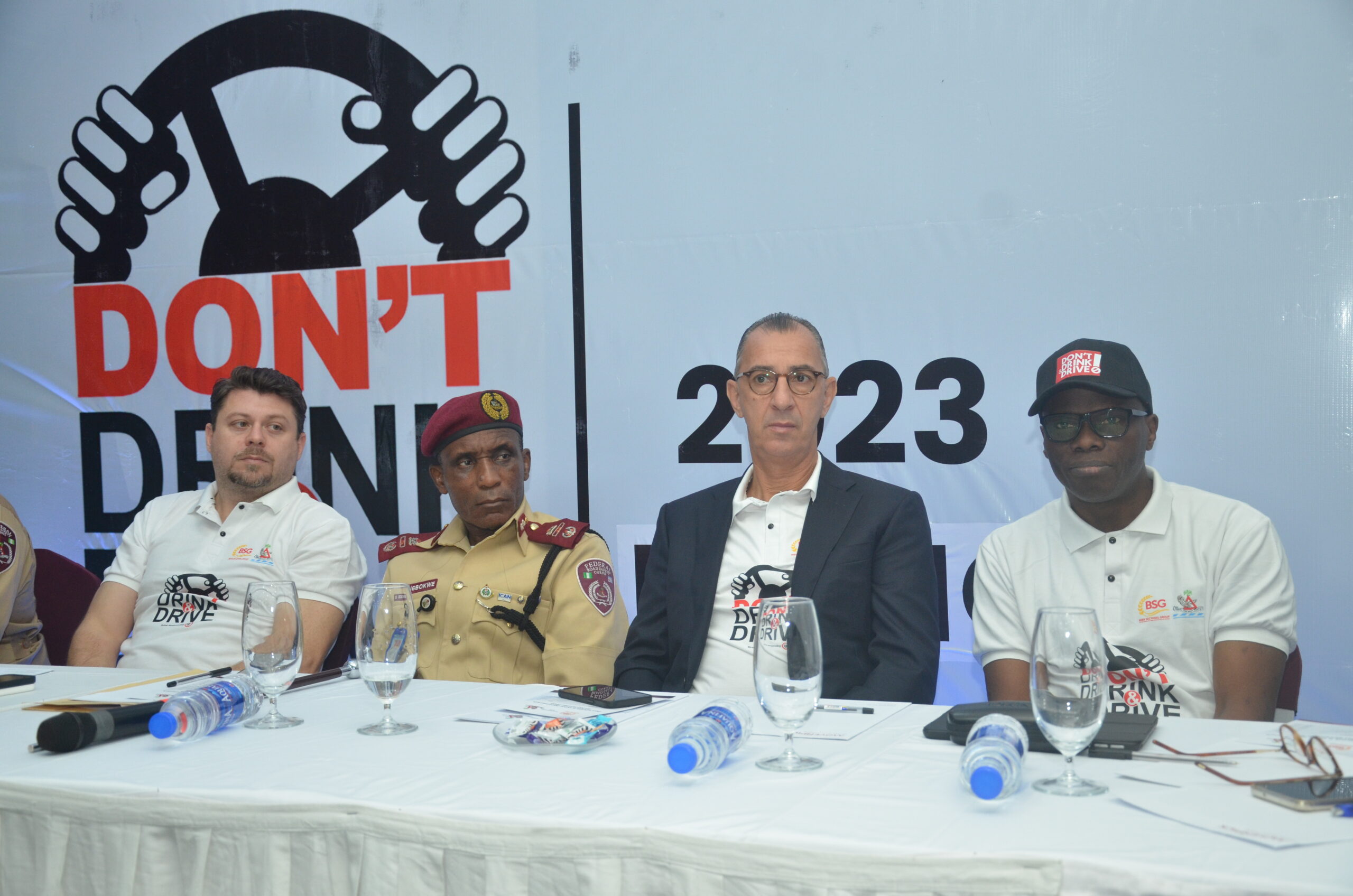 To this end, the BSG and the FRSC conduct random voluntary breathalyser testing at motor parks, to demonstrate how the FRSC discharges its duty in testing drivers for alcohol consumption.
To ensure that the FRSC works efficiently in its task to ensure safety of all road users, the BSG regularly donates new breathalyzers to the agency, in addition to testing and recalibrating existing breathalyzers.
The breathalyzers will be used in testing drivers before and after embarking on a journey to ensure that the drivers do not drink and drive.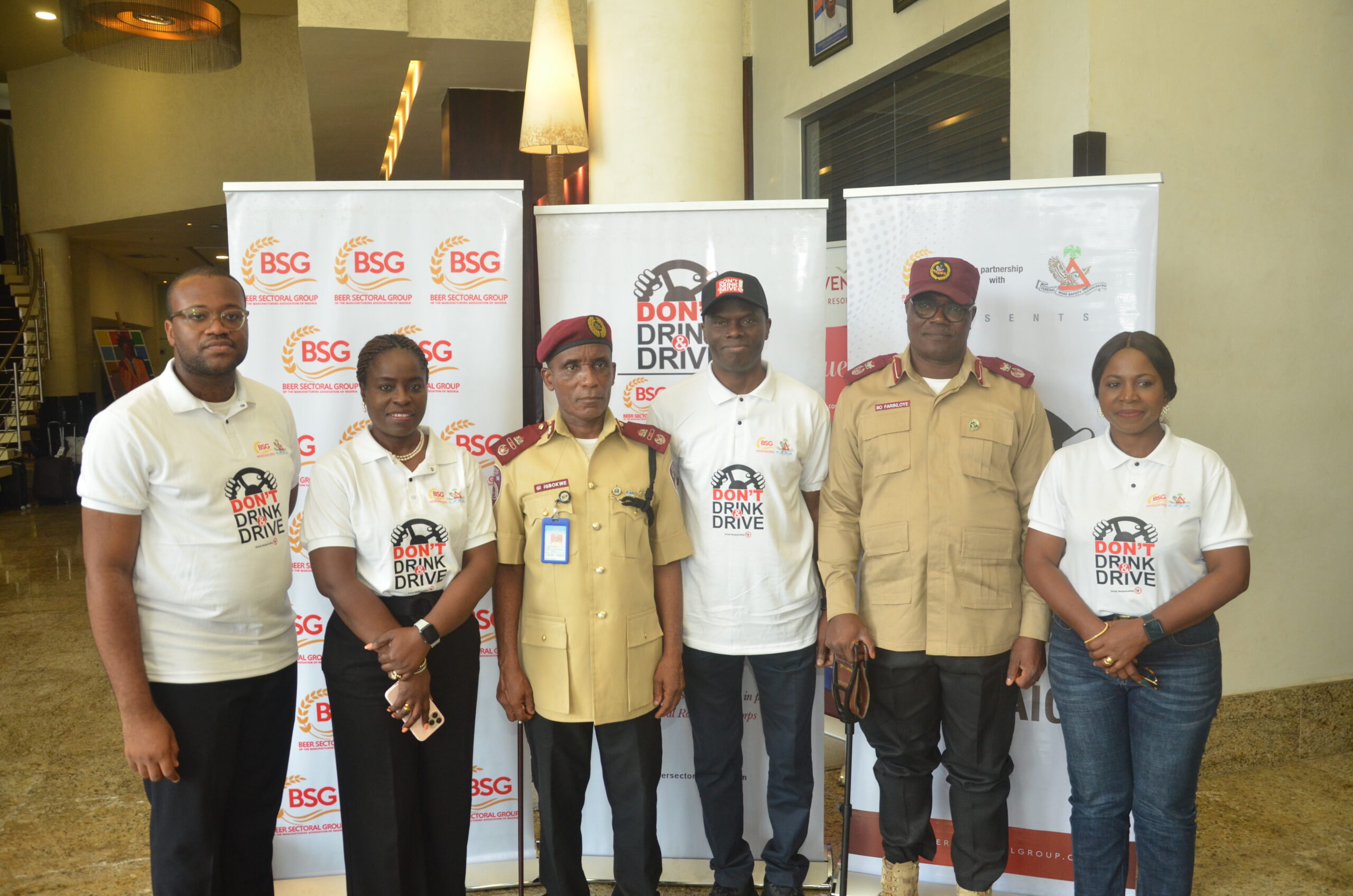 On his part, Dauda Biu, the FRSC Corp Marshall, acknowledged the importance of the FRSC's partnership with the BSG, and called for the campaign to be sustained, while inviting other private sector players to partner with the FRSC to achieve its objectives.
"We appreciate BSG's effort in ensuring that our quest for the safety of Nigerians is of utmost priority.
The donation of breathalyzers will go a long way in checkmating drink-driving on our roads", he concluded.