Prominent retired local footballer Sunday Eboh has been jailed for 3 years and fined €20,000 after being convicted, together with fellow Nigerian Tony Ogbonna of being part of a romance fraud scheme that cost an elderly Maltese widow €58,700 in total.
The men's lawyers gave notice of appeal. Eboh, Collins Eguavoen, Marvis Iyeke, and Tony Ogbonna, all from Nigeria, were arrested in 2021, together with Maltese national Alexandra Pace.
The judgement handed down today also found Pace guilty solely of having made a false declaration to a public authority and of being a recidivist. She was fined €200.
Eguavoen and Iyeke had pleaded guilty at an earlier stage in the proceedings and were both handed 2-year sentences, suspended for four years, as well as fines of €14,292 and €20,000, respectively. They were later summonsed and had testified in the proceedings against the others.
Police said that the victim, an elderly Maltese woman, had fallen victim to the fraud after being lured into an online relationship with what she thought was an American soldier deployed in Afghanistan. The soldier was supposedly returning to Malta once his deployment ended.
She was told a story about a certain "Tony Montana" whom Eboh claimed to have met in a shop in Bugibba. Tony had allegedly asked Eboh for permission to use his account so as to receive €7000 from his girlfriend.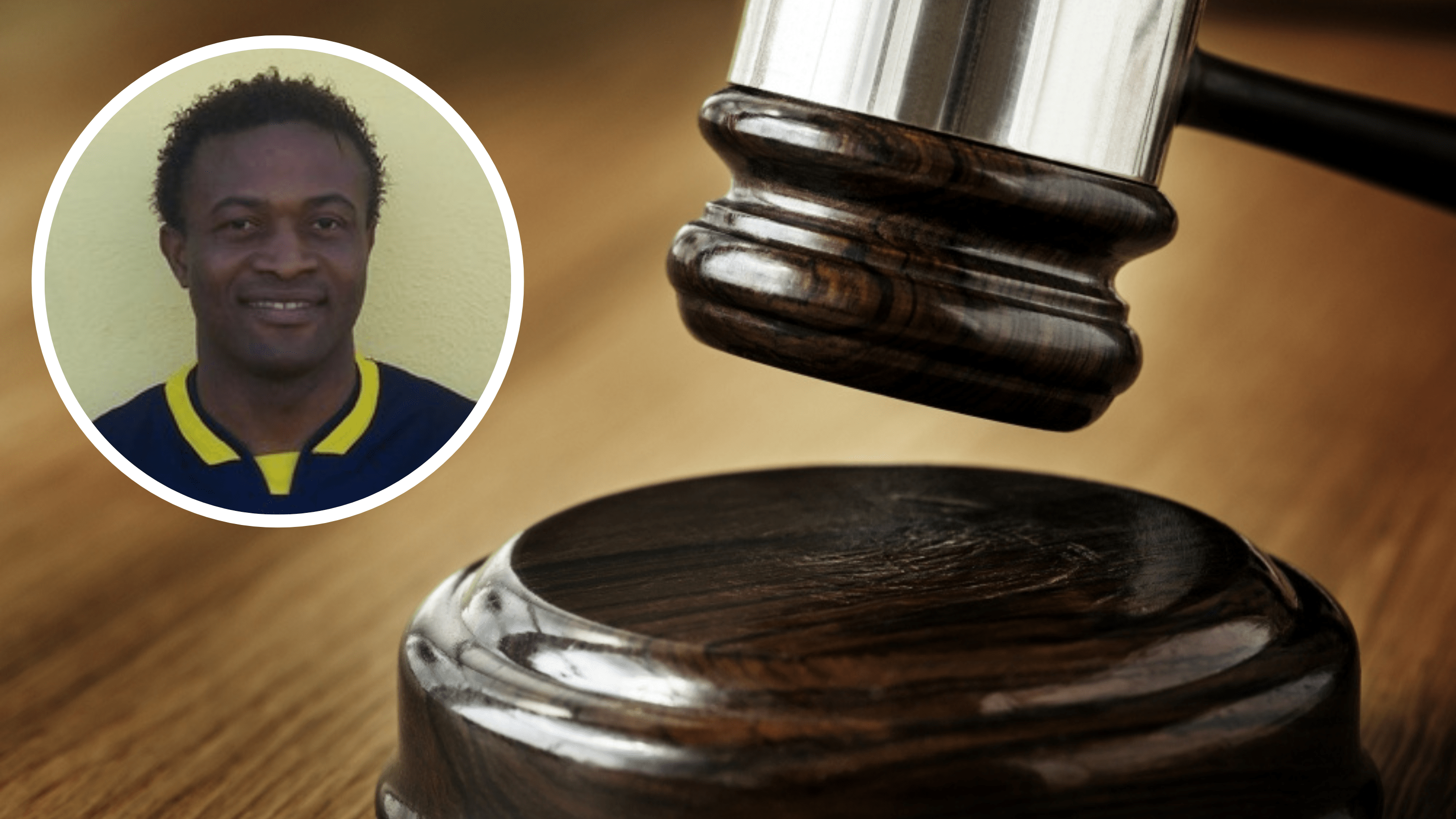 The police had received a report from the victim's daughter to the effect that her mother had been chatting with someone on Facebook by the name of Smith Jones. Smith Jones told the victim that he was an American citizen and that he was a soldier deployed in Afghanistan. Subsequently, Smith Jones asked the victim for her mobile number and they started chatting on Whatsapp.
At one point he told the victim that he was going to deliver a package to her but told her she had to pay for it to be delivered. He also told her that she was going to receive €45,000 together with a certificate which is worth €1,000,000.
Jones provided the victim with several Maltese bank account numbers together with details of the owners of such accounts. Eventually, the victim transferred the amounts requested by Jones. After she had effected the first payment, Smith Jones kept on requesting the victim to transfer more funds.
The daughter of the defrauded woman told the court that her mother had transferred a total of €58,700. Out of this sum, €10,000 were transferred back to her because when she had effected the payment as requested by the same man, later identified as Shamson Alamu, he had called her up, claiming to have given her the wrong bank details. The victim had then gone to the bank and requested the reversal of the transfer.
The court noted that Eboh had failed to give a credible explanation of how he had come into possession of the money. The court said it had no doubt that Eboh "knew only too well the provenance of such funds.
His evasiveness with the bank betrays any chance of his being unaware of who in fact placed those funds in his account, not once but on two separate occasions. Asked to return to the bank with a declaration and some sort of evidence to explain their provenance, he was a no-show," said the magistrate.
Magistrate Donatella Frendo Dimech observed that the lifestyle Sunday Eboh was leading, rents, payments for maintenance, and holidaying abroad was "not consonant with his lawful income. "
The court said that not only did a common design exist between Eboh, Ogbonna Anuforo, and others, but that the two defendants were "material co-participants and co-authors in the money laundering offence as well as handling stolen goods – although with respect to Tony Ogbonna only as an attempted offence.
When Ogbonna Anuforo failed to convince Alamu to keep the €10,000, it was also Eboh's account number that was communicated to the victim so as to transfer the reversed funds into it, noted the court.
"The acts of these depraved individuals which are inhumane, heartless, and lacking in civility can also be seen as amounting to money laundering, even though the offence was merely attempted due to the fact that, as already observed above, attempt, as after all is complicity, are deemed to constitute acts of money laundering in their own right."
"Time, instead of serving to soften their resolve and rethink how they were about to scar an elderly innocent woman for life, only served to fortify their revolting and spiteful resolve."
Lawyers Franco Debono and Francesca Zarb appeared for Pace. Lawyers Charles Mercieca and Joe Mifsud represented the other defendants.