Seyi Law, a Nigerian comedian, has expressed his displeasure with those protesting the 'Yoruba for Yoruba Jobs' agenda in Southwest states.
Tonia Somaga, a graduate from Anambra State and Labour Party (LP) supporter who drives one of the Lagos state blue rails, has been called out by some people who want the Lagos State government to fire her after her campaign for Peter Obi.
Taking to Twitter, Seyi Law shared a photo of a man posing with a poster that reads 'Yoruba Jobs for Yoruba People'.
The group urged companies, government agencies, and businesses to hire Yoruba people at a rate of 90%.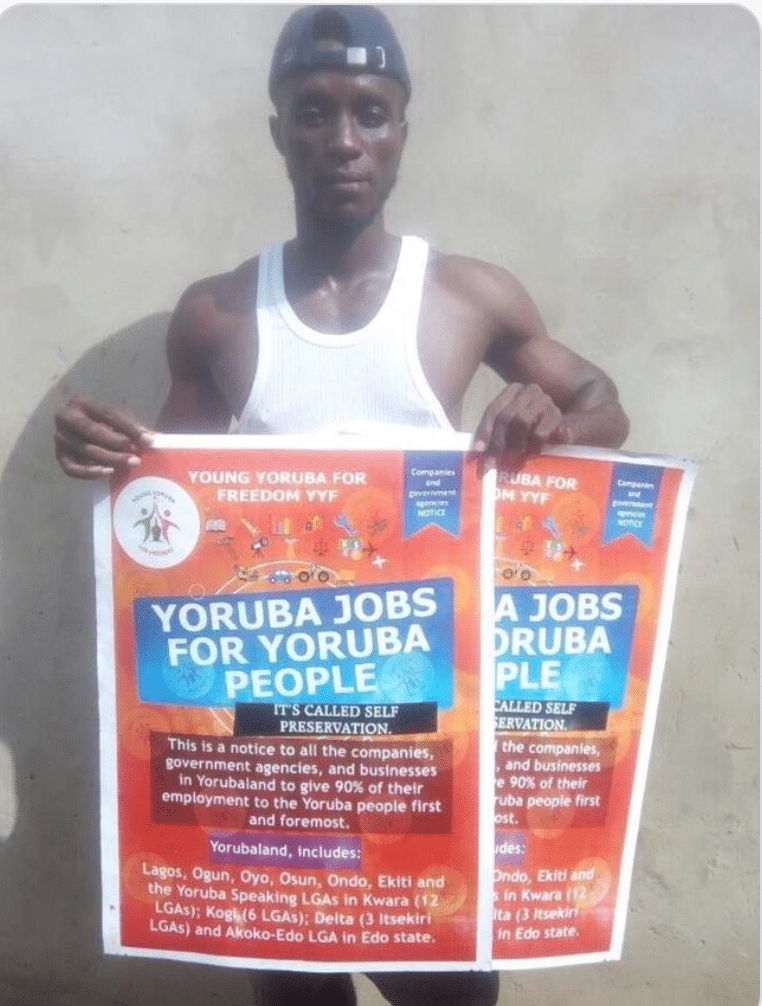 In response, the comedian called the trend "absolutely insane," and stated that he did not support President-elect Bola Tinubu because of it.
He stated that the female train LP supporter is a chance to preach peace and demonstrate that the All Progressives Congress (APC) is different.
He tweeted:
This is absolute madness. I didn't support ASIWAJU to see all these things.
Are you saying even companies owned by non- Yoruba should do the same or just those owned by Yorubas? Either way, this is wrong, so let's stop promoting rubbish in the name of anger.
The train girl was an opportunity for us to preach peace and show we are different. I am not belittling your anger, but we must learn to compromise for the collective peace we crave. You can respect your tribe without denigrating another. Abeg na, let's sheath our swords.
These attitudes give bad names to good ideas. We must do what is right to say we deserve more. Please, I believe we can do better. Things are tending in the direction I don't appreciate. This doesn't in any way dim my support for the good, I believe ASIWAJU will bring. Thanks.