In 1986 a memory forever blessed among us, Pa Elton, one of the prophetic apostolic Fathers who birthed the revival era through their apostolic operations brought us words of prophecy concerning Nigeria; "Nigeria and Nigerians will be known for corruption.
Your Name- Nigeria will stink for corruption but after a while, a new phase will come- a phase of righteousness.
People from the nations of the earth will hold a Nigerian and say, we want to follow you to your nation to go and learn righteousness.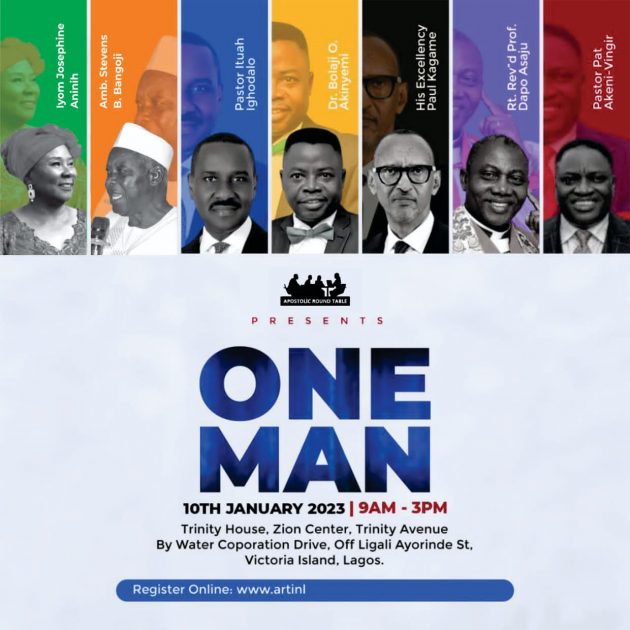 In the book, "God's Eternal Plan For Nigeria".
The author, Isaac Ezeh stated, "we have seen the first phase of the prophecy fulfilled with unimaginable accuracy".
The new Nigeria is a nation in the womb of prophecy, it is not a Christian nation, but one for God and His Christ, but it won't drop off like an over ripe fruit from a tree!
It must be prayed down and worked out by kingdom minded men and women.
1Timothy1:18 KJV This charge I commit unto thee, son Timothy, according to the prophecies which went before on thee, that thou by them mightest war a good warfare.
There is a prophecy spoken ahead of this season for which we are here.
2023 is just a political season for cashing out and getting power for politicians.
They therefore can't lead this.
For us, it is the birthing of a new Nigeria. The church must lead the nation to birth this new Nigeria.
You are welcome to ART WORKFORCE the labour room of the birthing of a new nation.
Dr Bolaji O. Akinyemi.