Visa Fraud At The South African Embassy Against Nigerians
Nigeria is home to 34 consulates and 59 embassies, including the South African Mission.
Generally, embassies serve and protect their citizens, promote political and economic cooperation, promote cross-cultural exchange and provide consular services, such as the processing and issuance of travel documents and visas for a variety of purposes, including business, study, temporary employment, and medical trips.
Embassies have a responsibility to notify the approval or denial of valid visa applications in a timely, transparent and accountable manner.
Therefore, a number of embassies, including those of Nigeria, the United Kingdom, the United States, and many others, use digital technology to expedite the application and processing of visas, close the information asymmetry between those seeking visas and the relevant authorities and proactively generate feedback throughout the visa process.
Nigerians, meantime, have recently been subjected to South Africa's unfavourable visa policies and procedures.
Unfortunately, President Mohammed Buhari, who frequently travels to the UK for routine medical procedures, and the majority of top government officials, who do not need visas to travel, may be unaware of the suffering that Nigerians endure at the hands of incompetent embassies that have unfavorable visa policies toward Nigerians.
Over 40,000 Nigerians seek tourist visas to South Africa each year.
The highest possible visa fee is N30600, which translates to almost N1.22 billion ($USD) in annual expenditures by Nigerians for SA visas.
Additionally, despite Covid 19 limits and PCR tests, 11,600 Nigerians visited in 2021, according to Thekiso Rakolojane, the West Africa (safety) regional head of SAT, in March 2022.
It is crucial to note that both countries signed a Memorandum of Understanding in December 2021 during President Cyril Ramaphosa's visit to Nigeria.
The agreements aim to increase trade, cross-sectoral programme cooperation and strengthen ties and special relations between the two countries.
However, problems with South African visas for Nigerians were exacerbated further during the 2022 African Oil Week when hundreds of Nigerian business leaders were prevented from attending (safety) Africa's premier oil and gas event in Cape Town, South Africa, from October 9 to 13, 2023.
A number of prominent Nigerian oil and gas industry representatives had their visas delayed by South Africa's allegedly inadequate visa system, and they were only notified weeks later in the most impolite and unapologetic manner.
The absurd response from the embassy is, "Your visa application is now declined because the event is over," but alas, the fee paid for the visa processing is nonrefundable.
Similarly to this, Nigerian nurses who register for the NCLEX exam in South Africa experience awful bad luck as opposed to their friends who apply to the UK and Philippine centers, where their visas are approved in less than two weeks.
Several Nigerians have had traumatic visa experiences from the South Africa mission such as constant denial of visas to investors, tourists, and students even after meeting the visa requirements; unnecessarily prolonged visa processing time- ordinarily short-term visits to South Africa visa is processed within 10-15 days, but sadly in recent times, Nigerians applying for such visa had to wait for over a month to get back their passports; lack of communication and feedback on the status of visa application.
Recent trends show that the majority of applicants for visas are not informed of the status of their applications, which raises severe questions about accountability.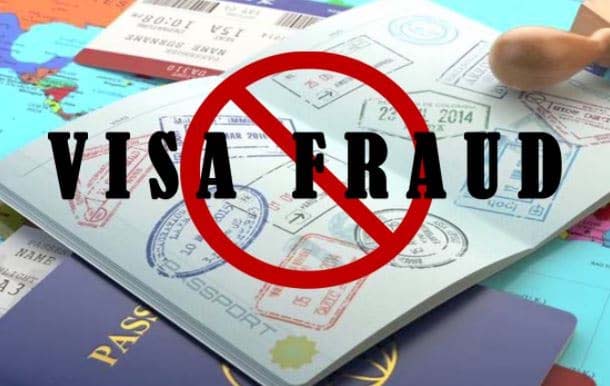 It's interesting to note that Article 47 (b) of the Vienna Convention on Diplomatic Relations (1961) mandates that governments provide one another more (safety) favourable treatment than is required by the Convention through custom or agreement. According to Nomasonto Ndlovu, chief operating officer of South African Tourism (SAT), South Africa launched an e-visa procurement portal (www.dha.gov.za) in September 2022 to lower barriers, expedite visa processing and acquisition within 10 to15 days, deepen its presence in Nigeria and speed up the adoption of the Africa Continental Free Trade Area (ACFTA).
According to a newspaper report of September 29, 2022, the introduction of the e-visa had ironically made the system worse off with the only notable improvement being the elimination of the VFS intermediary role.
However, the same ineptitude forced a reversal to the old order and submission of applications at the VFS Lagos and Port Harcourt offices.
Credit: Independent