MTN's 5G network launch in Nigeria is no longer breaking news. But, in case you didn't know, 5G has been available in Nigeria since August 2022 and is available on routers and phones (iPhone 12 upwards and newer Android phones).
With news of higher multi-Gbps maximum data speeds of up to 10 Gbps and ultra-low latency on 5G technology, there has been a lot of talk about what 5G can do, the speed, and the mind-boggling possibilities it enables, among other things.
Now that MTN's 5G network has been operational in Nigeria for over six months, let's look at what the streets have said about it.
Much has been said about the speed of 5G. Let's see if it's true; A Twitter user, @hayateey1, got a download speed of 1 Gbps in Kano State using the MTN 5G network. @oumar_dr, a TikTok user in Kano state, had an internet download speed of 585 Mbps and an upload speed of 107 Mbps. Consider all the possibilities with that much internet speed.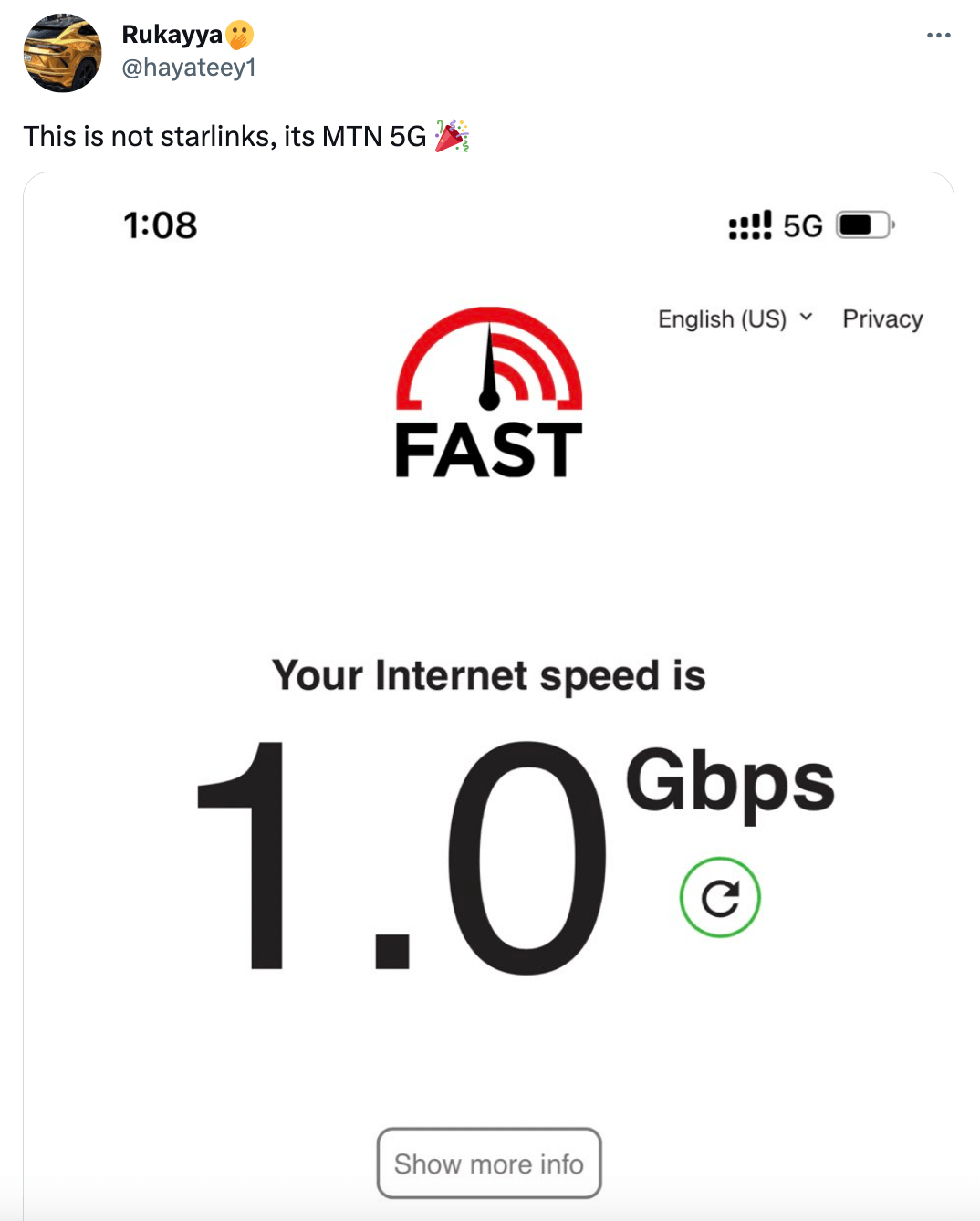 Another Twitter user, @OlumayowaTJ, achieved 610 Mbps while using the MTN 5G network in Lagos. To put this in context, watching Netflix in 4K resolution requires a constant internet connection speed of 15 megabits per second.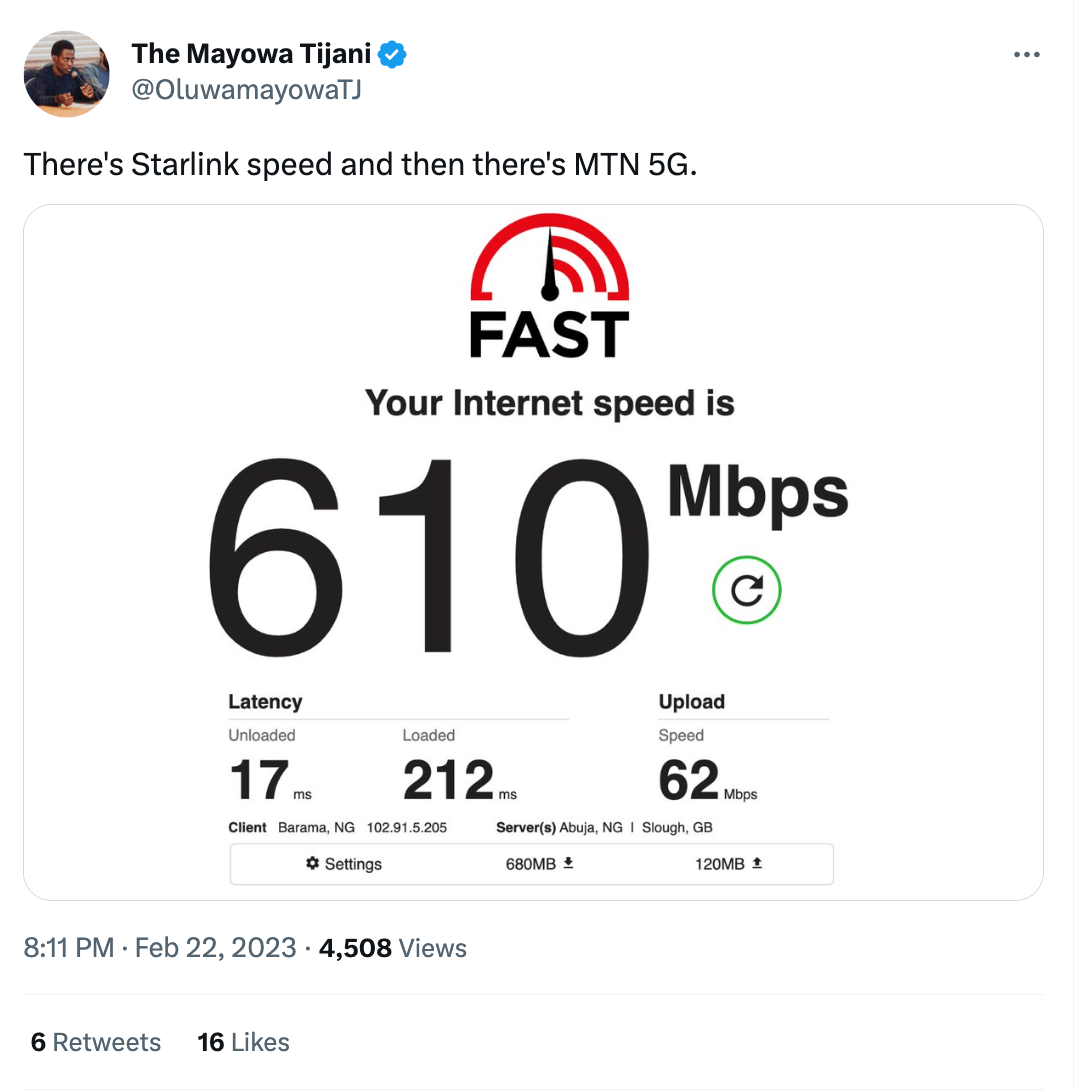 Twitter user @Joe_brendan_ got an internet speed of 840 Mbps in Abuja.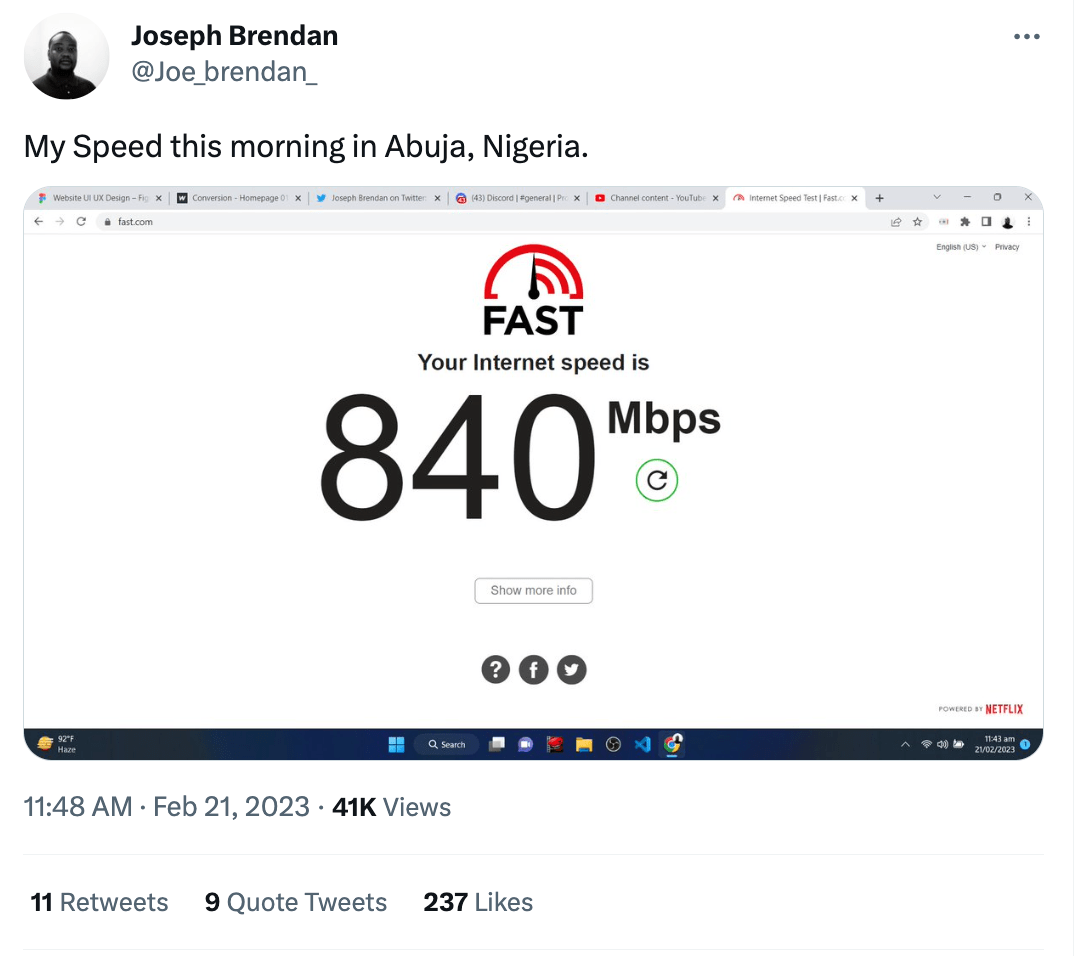 Want more proof of how fast 5G is? Another Twitter user, @Ndianefoz, downloaded a 23 Gigabyte file in less than 60 minutes using the MTN 5G network in Lagos. Consider how much time this would save you if you are a content creator.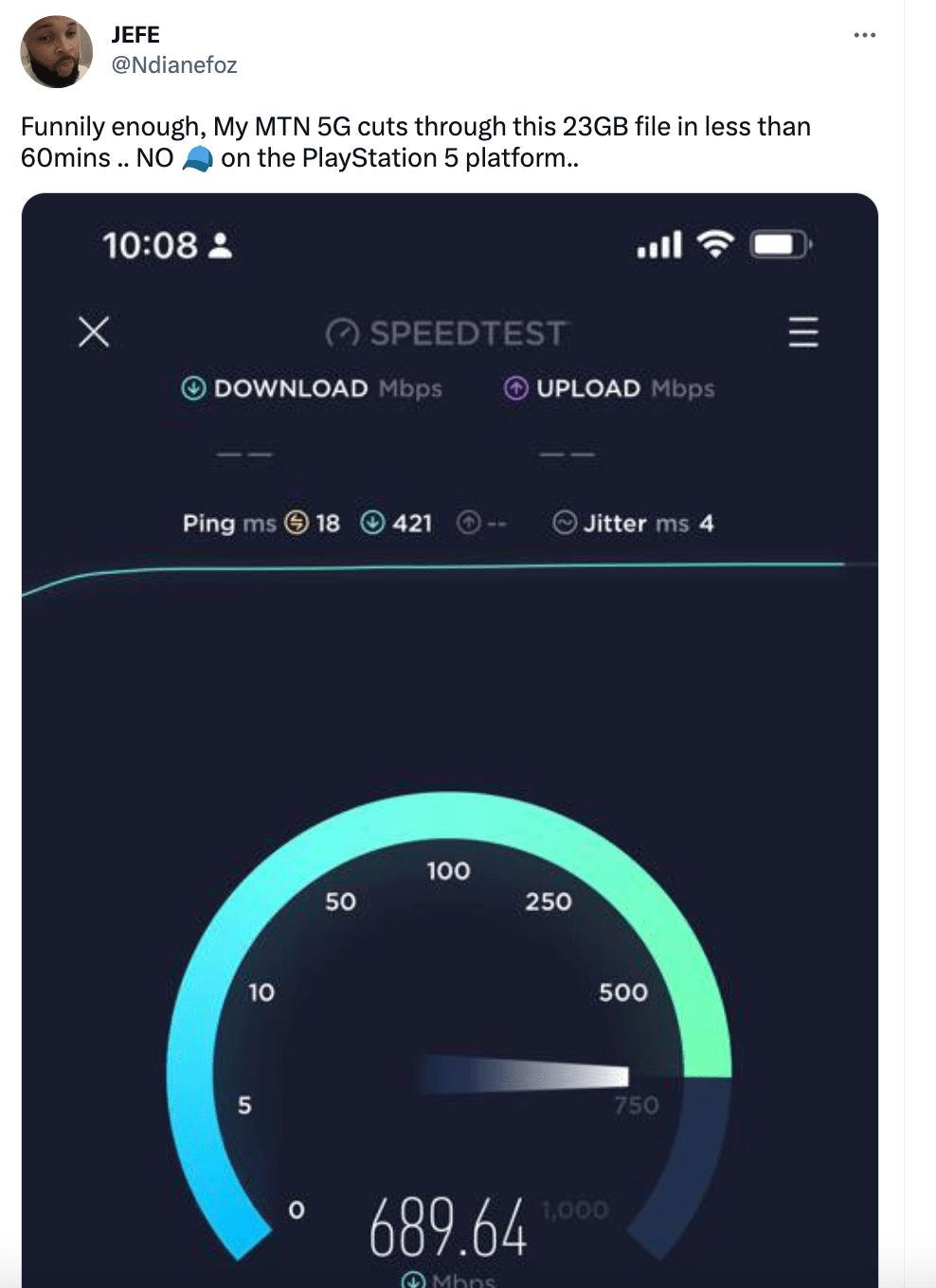 The gaming community is one of those most excited about 5G because the technology's fast and stable connections will reduce lags, allowing them to enjoy playing multiplayer games more easily.
@smartdepotech, a Nigerian TikToker based in Port Harcourt, performed a ping test while playing Call of Duty on the MTN 4G and MTN 5G networks.
For those unfamiliar with gaming terminology, the lower the ping, the faster and smoother the response rate when gaming. When he ran the ping test, the gameplay on the 5G network was smoother, giving him a competitive advantage. In another video, the same TikToker obtained an internet download speed of 1.4  Gbps in Port Harcourt.
5G is a game changer in technology because it makes what seemed impossible possible. With 5G, telemedicine, virtual reality, and smart homes, among other things, are now possible. Interestingly, some 5G use cases were demonstrated at the commercial launch of MTN 5G.
We're sure you're excited about the possibilities of 5G. However, before you buy a router, check the MTN site to see if your area has 5G coverage. You can configure and set up your router by following this YouTube tutorial.